Parkour Media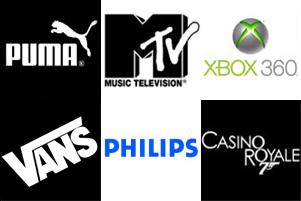 Related Pages
Jump London
Parkour Film
Yamakasi
Generation Yamakasi
Famous Traceurs
David Belle
Daniel Ilabaca
Cyril Raffaelli




PKO had no input into the producing of any of the media below, and is just stating what has been done by other traceurs.
Where have you seen Parkour?
Parkour media has been existent since 2003 with the creation of Jump London. Since then it has featured in many different commercials, music videos and on TV programmes. Full list below of where you might of seen PK before.
Movies
- Taxi 2

- Banlieue 13 (District (B) 13)
David Belle plays main character who throughout the movie is in various Parkour chase scenes. Also a very famous David Belle Parkor scene Right at the beginning

- Casino Royale
Sebestien Foucan in a Parkour-chase-scene with Daniel Craig.


Programs
- Jump London
Whole documentary about parkour. Featuring urbanfreeflow Freerunning around london.

- Jump Britain
The follow up from jump london. They visit more than just london all over britain.

- Top gear
Daniel Ilabaca and one of the guys from urban freeflow race a Peugeot 207 through Liverpool

- No girls allowed
Blue from urbanfreeflow races a trials rider throughan obstacle course.


Music videos
- David Guetta - love dont let me go

- Eric Pryds vs Floyd - proper education

- German singer Liza Li - Ich konnte dich erchieBen

- Madonna - Jump

- Paul Oakenfold, Brittany Murphy - Faster Kill Pussycat


Adverts
- Sprite
Sprite advert featuring Chase Armitage as a stunt double. Good combination of flips. Another peak hour traffic theme, Armitage uses parkour to avoid the traffic jam.

- Nokia
Featuring the urbanfreeflow team. They show how versatile and durable the new Nokia phone is. Lots of flips and vaults.

- Canon
An advert for Canon featuring Asid, Hasan and Kiell. Shot on the roof of the London School of Economics. April 19th and 20th, 2005.

- BT
Bam uses parkour tp deliver a notebook to his girlfriend at the airport. Another great combination of techniques used such as vaults, tic tac, jumps, rolls, climbing up and sliding.

- SAP
The guys run riot through the streets of Mexico city dressed in suits doing off the wall movements not seen there before.

- Aftershower
Asid chases after a wrist-band he dropped with nice vaults and flips.

- Hewlett Packard
Bam from UF attacks the office with a display of flips, spins and slides.

- Virgin
Featuring Owen Covill and Dane "DC" Grant from TT, performing jumps, tic tac and a flip to reach the girl's Virgin drink.

- Toyota
Foucan plays hide and seek with the cars utilizing back flips, vaults and tic tac.

- M-150
Shot in Tialand, Bangkok

- K-Swiss
Tyson Cecka, Levi Meeuwenberg, Michael Zernow, Victor Lopez and Xin from the Tribe team acted as stunts in the ad. Elegant flips and turns.

- Lkxa Bank
Featuring Chase Armitage from Team Evolution, performing some nice jumping skills, as well as some rolls and back flips. Armitage and a few others races to the roof of a building.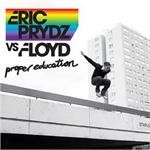 This is not an official list and does not include all parkour media. Anything you think we left off about parkour media, tell us.